KEY SEEKERS



An action-packed introduction to the worlds of The Brute and Valora. In this self-contained origin story, you will find out how the Necromancer made his way into the modern-day world of The Brute: Chasing shadows, and discover what really happened to the Gatekeeper between chapters 21 and 46 of Valora.
THE BRUTE: CHASING SHADOWS
(Ages 11 and up)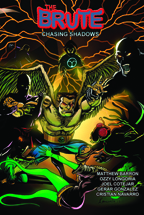 168 full-color illustrated pages

After the events in Temple of Secrets, Bruce travels the globe in search of his lost humanity. He discovers a shadowy world of magic exists all around us. Bruce battles strange monsters and becomes a pawn in a war between wizards from another world...
Harmony Unbound
(Ages 8 and up)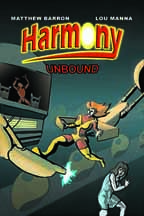 In this graphic novel, timid teen Victoria (Vicky) Bond survives middle school by keeping her head down and trying not to get noticed. Her quiet life changes forever when she is bound to an exuberant super heroine. They must learn to work together in time to save their small town from a twisted robot with unique motivations of its own.
Temple of Secrets
(Ages 11 and up)


A graphic novel by
Matthew Barron
and
Joel Cotejar

SOMETHING has emerged from a collapsed temple in Guatemala and crept across the U.S. to INDIANAPOLIS. People are DYING,and only reporter RENE GOLD seems to have any clue WHO or WHAT is doing the killing.

Valora
(Ages 11 and up)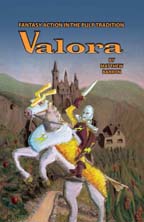 Aret's fairy tale life is twisted into a nightmare. His quest for vengeance puts everything and everyone he cares about in danger.
The Lonely Princess
(All Ages)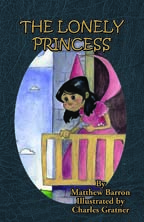 A children's picture book with charming illustrations by Charles Gratner
Princess Rhonda had everything a girl could want in her castle, but she was all alone. Will she ever find a friend?
The dystopian
Secular City Limits

(PG13)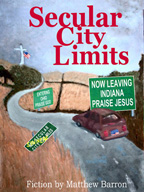 "...a talented new voice in fiction... part speculative fiction, part social commentary."
--swampdweller press
Helena takes her son and a teenage friend across the new America to New Secular City, where they hope to find schools, good jobs, and tolerance, but it may not be what any of them expected.